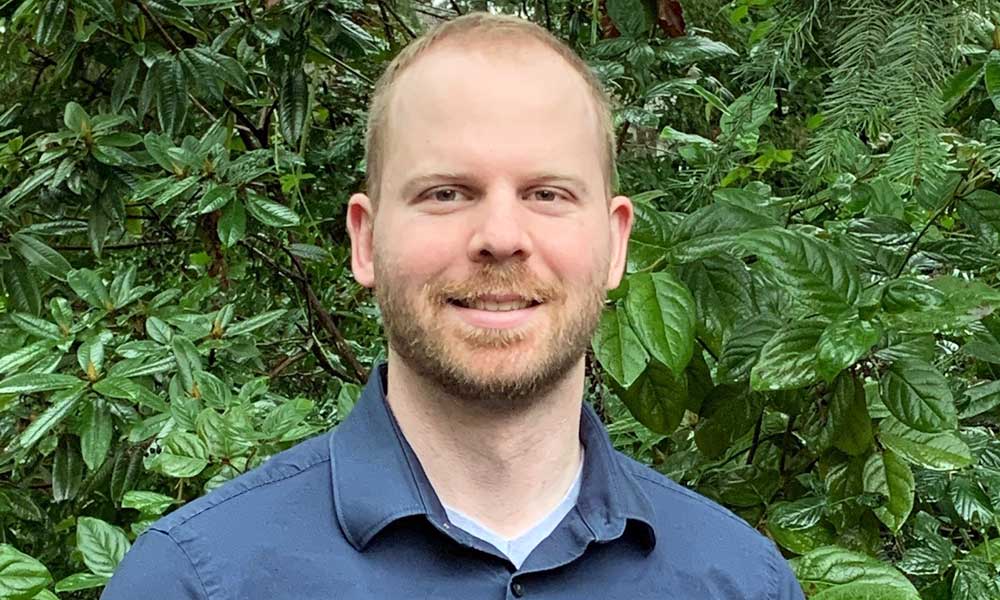 Robert Adams, DC obtained his chiropractic degree from Parker  University in Dallas, his home town.  Prior to his chiropractic education Dr. Adams earned a BS degree in biology at Purdue University.  After obtaining his undergraduate degree  he went to work at Walt Disney World, coached cheer and gymnastics, and then  as a medical allergy technician.  It was then his life then took an interesting and unexpected turn.  At work he met a young chiropractic physician who triggered his curiosity with conversations about the critical role our spine and nervous system play in human health.  Over the next year these conversations crystalized into action and he applied and was accepted to study chiropractic at Parker University.
Following graduation, Dr. Adams interned for a year in Kingston, Jamaica before coming to Washington State in 2019.  He obtained certifications in several soft-tissue treatment methods which are integrated into his chiropractic adjusting.  These methods are used to correct spine dysfunction, reduce pain, and improve the health of your nervous system.
N.B.  Dr. Adams was an accomplished college athlete competing four years as a varsity cheerleader at Purdue University competing six times at the USASF Worlds winning a Silver Medal in 2014. In his free time, Dr. Adams enjoys running marathons, hiking, and exploring the Pacific Northwest.
In a Few Words
Runner, hiker, scuba diver, coach
Uncle several times over
Dog lover
Treatment Approach
The goal is to increase the movement of your body. Let's find the joints, muscles, and/or tendons that aren't moving the way they are supposed to and get them back to normal function. Pain is the last symptom to show up and the first to leave so we're going work together to find the cause and get you back to doing the things you love to do.
If I Wasn't a Chiropractor
An astronaut, I went to space academy and advanced space academy as a teen and still dream about the grand adventure of traveling into space.
Guilty Pleasure
I enjoy a good craft beer or Highland single malt whiskey. (Dr. McElheran can keep his peaty Islay's)
Education
Undergraduate: Purdue University: Graduated 2010
Graduate: Parker University: Doctor of Chiropractic Degree 2018
Call now to schedule your appointment