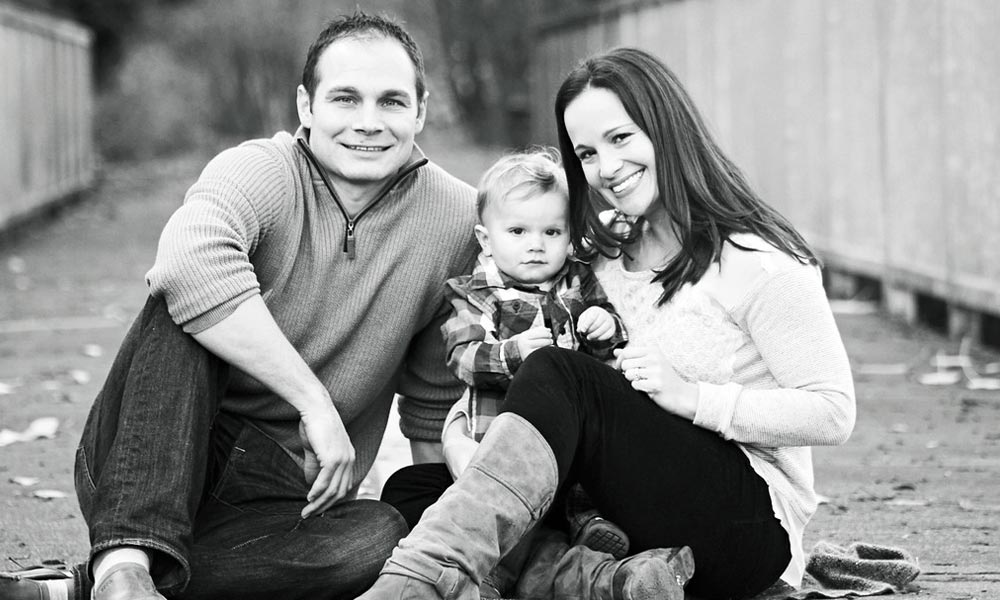 Dr. Barnick received his Bachelors degree in Biology from Concordia College in Minnesota before going on to earn his Doctorate in Chiropractic from Northwestern Health Sciences University in 2005. His chiropractic career began in Missoula, Montana where he practiced for two years before moving to Washington to join Bellevue Chiropractic Associates. In 2013 Dr. Barnick furthered his post-graduate education by earning credentials as a Certified Chiropractic Sports Physician (CCSP). His clinical interests include the treatment of sports injuries as well as care for both acute and chronic musculo-skeletal conditions.
Dr. Barnick loves the natural approach to health care that chiropractic provides. Through clinical and personal experience as a 4 year collegiate athlete, he is acutely aware of how effective chiropractic care is in enhancing sports performance, injury prevention, and keeping you active throughout life . He and his wife Nicole enjoy the active lifestyle that living in the Northwest offers. They spend their free time skiing, hiking, running, and chasing around their toddler.
"I encourage patients to be proactive with their health by making good lifestyle choices", says Dr. Barnick. "A healthy functioning spine and nervous system, along with proper nutrition and exercise, are the keys to keeping the body functioning at an optimum level. Our goal with every patient is to correct the underlying cause of their health concerns and help them achieve a higher level of health."
In a Few Words
Skier/hiker/runner and all around lover of the outdoors
Husband and proud father of an adventurous little boy
A Minnesota native…..the mountains drew me west!
Treatment Approach
My goal with each patient is to get to the root cause of your problem. We don't simply chase the pain. Through a complete spinal exam and functional movement evaluation we can identify factors that led to the symptoms in the first place. We then create a plan to not only get you out of pain, but to correct underlying dysfunction. Utilizing spinal adjustments and functional exercise we strive to get you back to optimal function, living without pain and getting back to doing the things you love to do without limitation.
If I Wasn't a Chiropractor
A college football injury exposed me to chiropractic first hand. Before that experience I was planning on medical school.
Guilty Pleasure
A strongly hopped IPA
Education
Undergraduate: Concordia College
Graduate: Northwestern Health Sciences University
Post-Graduate: Certified Chiropractic Sports Physician – Northwestern Health Sciences University
What our patients are saying about Dr. Barnick
Dr. Barnick is excellent. He provided all the treatment information that I needed and treatment too.

Great place to go for care. Dr. Brock Barnick is well versed and is a great doctor to go to for care.

Dr Barnick continues to provide fantastic, relevant, effective care. I appreciate that he spends time looking freshly at me each visit - rather than many typical rack'em and crack'em offices. He addresses my concerns and looks at issues from multiple angles. He also provides useful information about things I can do to help I have had 80% improvement in a single visit when I have "thrown my back out." Today was just a tune up. I am glad that I can drop in and be seen.

Very impressed with Brock. He is polite, efficient and pleasant. I felt better that same day. He really took his time with me and I felt like I was in great hands. Poor Brock! Now he's stuck with me!

My first experience at BCA was Excellent!! I was a little nervous about being adjusted while 29 weeks pregnant, but Dr. Barnick did a fantastic job. He assessed me, gave me good information, and a comfortable/ pain free adjustment! He sent me out the door feeling better than when I arrived.

Dr. Barnick figured out my neck/ back problem within a few minutes of our consultation, worked on my back afterward and now I am on the road to recovery. I wish I had not waited 2 months to finally make an appointment!

After discussing my issues with Dr Barnick, he always gets right in and treats those issues. I always feel better, even after the initial treatment. Because I do the exercises Dr Barnick has suggested, I have improved significantly, but on occasion I still manage to jam myself up. It is always a pleasure to visit with the front desk staff, the same for my 15 years of being a patient. That speaks volumes to me!
Call now to schedule your appointment